Thomas Wayne White, 85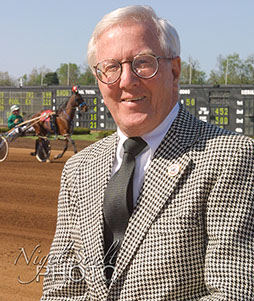 White passed away on February 4 in Lexington, joining in death his sweetheart of 60 years, Frankie (Frances Thornbury White), where they are surely dancing the jitterbug. He will be missed dearly by his children, Scott White (Susan) and Marianne Mosley (Gary), and four grandchildren, Caroline and Nathanael White and Emily and Elizabeth Mosley.
Born in 1933 in Plymouth, Indiana near South Bend, he grew up rooting for Notre Dame and the Chicago White Sox. However, following a Bear Bryant-led University of Kentucky Sugar Bowl championship in 1951 and Rupp Basketball championships, he traveled south to Lexington's greener pastures and the University of Kentucky to pursue his dream of becoming a sports writer. He pledged Tau Kappa Epsilon fraternity, was on the staff of the Kentucky Kernel where he was sports editor his senior year. He graduated with a bachelor's degree in journalism. His most amazing achievement was convincing Frankie to become his wife. They wed in 1958, only separated by her passing in August 2018.
After graduation, he became a sports writer for a small paper in Somerset, Kentucky, and in 1961 joined the Lexington Leader as Deputy Sports Editor where his beat was high school sports, Transylvania University basketball, back-up UK football and basketball, and harness racing. He had a regular high school sports column called "The White Line." While covering harness racing for the Leader, he fell in love with the sport. He left the Leader to become a writer and reporter for the Horseman and Fair World and Hoofbeats magazines.
In 1973, he became director of publicity and public relations at The Red Mile and Tattersalls horse sales. He was a regular fixture on local TV and radio, wrote features in the Lexington Herald-Leader, and inaugurated the famous Memorial Day Chili Cook-Off and Concerts at the Red Mile. He wrote two books, Harness Racing History in Kentucky and A Century of Speed, a compendium of stories, photographs, and interviews celebrating the centennial of The Red Mile.
After 15 years, he left The Red Mile to direct publicity and public relations at Scioto Downs Racetrack in Columbus, Ohio. Later, he returned to Lexington and continued writing for Standardbred trade magazines as well as coordinating publicity for The Little Brown Jug at the Delaware County Fair in Ohio, the third leg of pacing's Triple Crown.
In 2008, he was recognized by his peers for the ultimate professional accolade: induction into the Harness Racing Hall of Fame, located in Goshen, NY. Tom was an avid reader, loved history, played golf obsessively and woefully, volunteered for Central Kentucky Radio Eye, and took classes through UK's Donovan Scholars program. He was a lifelong learner who was nevertheless somewhat perplexed by technology. Colleagues will remember him pounding on his laptop keys with the same enthusiasm he employed on the manual typewriter he brought with him to college.
Tom was a man who loved and was energized by people and is described by many as the kindest man they knew. He asked that his ashes be spread all over God's green earth; more specifically, the Red Mile; UK Commonwealth Stadium; Notre Dame's football field; Plymouth, Indiana; Delaware, Ohio race track; Goshen, NY, and Chicago's Comiskey Park. He was a pretty small guy, so here's hoping there's enough of him to go around.
Donations in Tom's memory would be appreciated at The Round Barn Stable of Memories c/o The Red Mile, New Vocations Racehorse Adoption Program (www.horseadoption.com), or Maxwell Street Presbyterian Church www.maxpres.org www.milwardfuneral.com