Lanny Greer, 67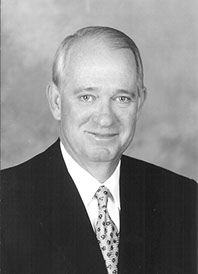 Lanny Dale Greer was welcomed to his heavenly home on September 19, 2018. Lanny was born in Corbin, Kentucky, on August 1, 1951 and resided with his wife of 46 years, Penny Young Greer, at their home in East Bernstadt, Kentucky. To know Lanny was to love him—he made friends wherever he went. If he was your friend, he was your friend for life. He leaves a huge void in so many hearts, but entrusts his legacy to so many.
Although Lanny has a huge list of accomplishments, he would tell you that his greatest accomplishment was his family. He leaves to carry on his legacy—his children—Jon Kristen McCowan and husband, Kyle, and Joshua Bryan Greer and wife, Toni Blake. His grandchildren—Jon Callahan McCowan, Jackson McCowan, Cooper Boone McCowan, Bryan Avery Greer, and Lanny Katherine Greer—all of East Bernstadt, Kentucky.
Lanny was preceded in death by his parents, Elmo and Agnes Elam Greer. He was the youngest of seven children, Rex Greer, Randall Greer, and Elmo Lee Greer of London, Kentucky and Phyllis Greer, Jerry Greer, and Karen Greer of East Bernstadt, Kentucky.
Lanny leaves his mark on the business community. After serving 27 years on the board of directors, Lanny retired in 2011 from the First National Bank of Manchester where he was the president, CEO, and chairman of the board. He was a co-owner and board member of Jasper Iron and Metal and Elmo Greer and Sons. In addition to these businesses, Lanny left his legacy on his state and community by serving as an officer and a member of the board of directors for various organizations. Lanny served under four different governors on the board of directors for the Kentucky State Fair Board for seventeen years of which he served as chairman for fifteen. He served as president and board member of the American Saddlebred Museum, as board of director for Delta Gas for fifteen years where he was the chairman of the finance committee, and he also served on the board of the Manchester Memorial Hospital.
He was actively involved with the Manchester/Clay County Chamber of Commerce and was the founder of the town's Clay County Days. He was voted as the chamber's first Man of the Year because of his dedication to the community. Lanny was an exhibitor, owner, and breeder of multiple World Champion American Saddlebreds and Hackney Ponies.
Lanny was a Graduate of the School of Banking of the South (LSU). He was an Honorary Commissioner of Agriculture. He was a Special Honoree of The Who's Who of American Business Leaders. Lanny was a Kentucky Colonel under four different governorships. He was member of the C.D. Ward Masonic Lodge of East Bernstadt, Kentucky, and was a lifelong member of New Salem Baptist Church.
As the family and friends mourn the loss of this outstanding husband, father, grandfather, friend, and citizen, may we take comfort in knowing that his greatest legacy was his love for Christ.
Funeral services for Lanny Dale Greer were Sunday, September 23, 2018 at House-Rawlings Funeral Home. Burial followed at New Salem Cemetery in East Bernstadt, KY. In lieu of flowers, the family respectfully requests that donations be made to Shriner's Hospital for Children, 110 Conn Terrace, Lexington, KY 40508.
Joseph "Joe" Crawford Harrod, 23
Joseph "Joe" Crawford Harrod, 23, of Shelbyville, passed away in an automobile accident in North Carolina on Saturday, September 22, 2018.
He was a member of Finchville Baptist Church. He was a Graduate of Collins High School in 2013 and attended Bluegrass Community College. He had many loves in his life including, Baseball - he was an umpire, Hackney Ponies, he was a giant Red Sox fan, and he also loved music and playing guitar. Joe received the American Hackney Horse Society Spirit of the Medallion Award in 2011.
He was preceded in death by his; father, Gerald "Jerry" Harrod; sister, Michelle "Mickey" Harrod; maternal grandparents, Joseph Crawford & Ruth Crawford; and paternal grandparents, Maxine & John E. Harrod.
He is survived by his mother, Susanne Harrod, Shelbyville; brothers, Scott Harrod (Melissa),North Vernon, IN, Chris Harrod (Missy), Lawrenceburg, John Harrod (Samantha), North Vernon, IN, Shaughn Harrod (Shannon), Parkland, FL. He was also loved by a host of aunts, uncles, nieces, nephews, cousins and friends.
A Celebration of Life was held September 26, 2018 at the Shannon Funeral Home in Shelbyville, Ky. Expressions of sympathy may be made to the St. Jude's Children Fund and to the American Hackney Horse Society.