Jinx Kay Fisher, 67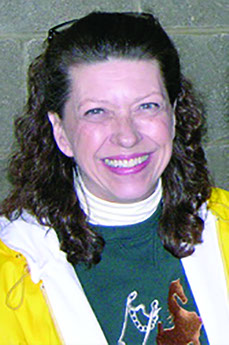 Jinx Kay Fisher, age 67, of Huber Heights, Ohio, passed away Tuesday, February 7, 2017 at The Hospice of Dayton.
Jinx was preceded in death by her parents Ken L. and Louise Phillips. Jinx was a graduate of Wayne High School and Wright State University. She taught education at Valley Forge Elementary in the 1970's. Jinx was co-owner of Fisher and Associates and a realtor for many years. She also had served on the Dayton Horse Show board.
Jinx is survived by her beloved husband of 45 years, Ronald A.; daughters and son-in-law, Shelley K. Fisher of Huber Heights, Kendra L. and Andy Wise of Tipp City; numerous brothers-in-law and sisters-in-law, nieces and nephews. Memorial service will be held 7:00 PM Tuesday, February 14, 2017 at Marker & Heller Funeral Home, Huber Heights Chapel, 5844 Old Troy Pike with Pastor Randy Griffith officiating.
In lieu of flowers, memorial contributions may be made to SICSA or The Hospice of Dayton in Jinx's memory.