Jane Minton Blair, 98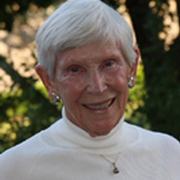 Jane Minton Blair, 98, of Barbourville, died Wednesday, October 3, 2018. She was the daughter of the late Myrtle Cole Minton and Robert Bassett Minton, born to them on July 15, 1920. Jane married the love of her life, Douglas L. Blair, on September 7, 1940. Together they raised four children, supported their Barbourville community and traveled the world. Jane's family founded the Minton Hickory Mill, which produced automobile spokes, walking canes, and golf shafts; and Minton Hickory Stable, famous worldwide for its prize-winning saddle-bred horses.
Jane was born and raised at 202 Black Street. She graduated from Barbourville High School, attended Centre College, received a degree from Sullins College in Bristol, VA and earned a BS from Union College later in life. She had a myriad of interests and hobbies: swimming, tennis, gardening, traveling with Doug, meeting new people and lunch with the girls. Jane's love of life was only out-shown by her devotion to her community. She was a member of the Barbourville Woman's Study Club (third generation), Barbourville Garden Club, Daughters of the American Revolution and was an ambassador everywhere she went for Barbourville, Union College and the First United Methodist Church. Her most cherished award was the Cemetery Board Shell Casing for Exemplary Community Service and she was honored to be the 2008 BHS Commencement Speaker.
Jane's loved ones include her daughters, Jane Blair Skidmore and Emily Strickland Blair of Barbourville, Anne Cole Blair of Lexington and Nancy Elizabeth Blair, deceased; grandchildren, Blair Skidmore and spouse, Jennifer, Camden Skidmore and spouse, Kimberly, Oskar Hazard and spouse, Cleo, and Emelie Kent Agosto and spouse, Matthew; great-grandchildren, Jane, Stephen and Ava Skidmore, Alexandra, Teben, Vilia and Tyler and spouse, Allie, Travers, Lauren and Emma Skidmore, Blue Jay Hazard and Jack Douglas Agosto; and the Golden Girls, Betty Hauser, Barbara Black and Elizabeth Davies, deceased.
Jane's family wishes to convey their gratitude to Lisa and Tony Mills and Linda Smallwood for their years of compassionate care.
A celebration of her life was conducted at the First United Methodist Church of Barbourville on October 6. Jane was laid to rest in the Barbourville Cemetery. Casket bearers were Rob Noonan, Richard Noonan, Gary Noonan, Blair Skidmore, Camden Skidmore and Matt Agosto.
Expressions of sympathy may go to either the First United Methodist Church, 312 North Main Street, Barbourville, KY 40906 or to Union College, 310 College Street, Barbourville, KY 40906 in Jane's memory.