Fay Hildebrandt, 86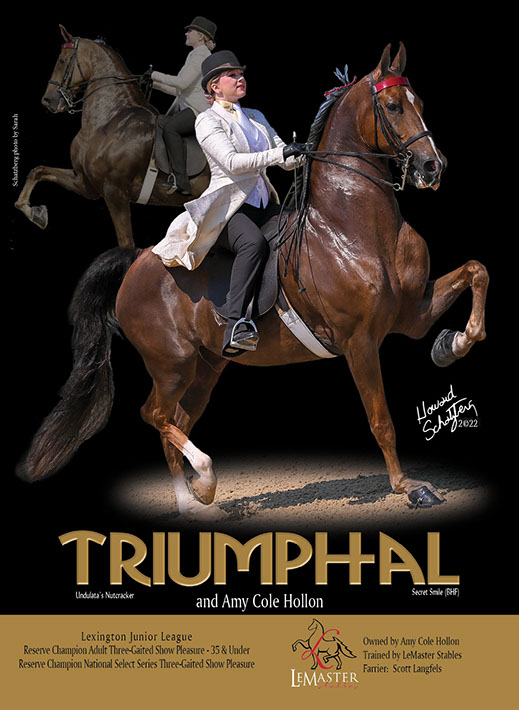 Fay L. Hildebrandt, 86, went home to be with the Lord on March 11, 2014. A consummate horsewoman for most of her life, Fay owned Americana Stables of Summerdale, PA. which was created in the early 1970's and operated for more than thirty years. Allen Reber is well remembered as Fay's initial trainer , followed in later years by Bud Butler.
Fay started to show Tennessee Walking Horses, then eventually changed to own and show American Saddlebreds and Hackney Ponies. Although she owned too many horses and ponies to list here, favorites that she personally showed were Debbie's Fashion, Reedann's Timothy, J.R.'s Prime Time and Mahogany Stonewall.
Fay, as well as Allen Reber, Phyllis Zuber, Jean and the late Joe Heiney, together with the UPHA Chapter 15 members created the Children's Benefit Horse Show which celebrates its 25th year in 2014.
Beyond horses, Fay always had numerous household pets, many of which were strays or rescued from shelters. As she got older and stopped showing horses, Fay supported numerous animal protection organizations and rescue shelters. She also traveled extensively to guest ranches in the western US where she often was the oldest guest to participate in trail rides.
Fay is survived by her daughter Cathy and Hackney pony, Struttin' Stuff, who she visited daily in the barn closest to her house.