Ellen Gale Green, 97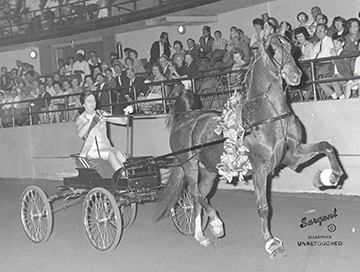 Ellen Gale Green passed away July 20th, 2015, at the age of 97 with her friends and family present in her home at Harbor Chase of Gainesville.
Born in Kansas City, Missouri, to Dr. and Mrs. Press C. Hopkins, she was the oldest of four children. She graduated from Greenwood High School in Springfield, Missouri, and in 1937 attended and swam for Southwest Missouri State Teachers College (now known as Missouri State University). Ellen Gale was one of Missouri's premier swimmers, competing in the 1936 Olympic trials and in 1937 being named 'Springfield's Sportsman of the Year'.
Ellen Gale shattered virtually every swimming record known during her heyday of the 1930s. Between 1934 and 1939, she won 62 individual titles. Her best year was 1937, when she captured 20 individual medals and a National Junior AAU championship. Most impressive was her 1937 time of 1:06 in the 100 meter freestyle. The previous year's Olympic gold medalist swam it in 1:05.09.Almost certain to be a pick for the U.S. Olympic team, Ellen Gale's hopes were dashed as the 1940 and 1944 Olympics were cancelled due to World War II.
She married Elbert H. Green in 1939 and had seven children. She and her family raised and showed world-class American Saddlebred horses. Some of her top horses were NIGHT ALARM, COURAGEOUS PRINCESS, GLORIOUS ATTRACTION and CITY HALL, all trained by Art Simmons. Janet Green trained the fabulous three-Gaited SABRA SUPREME. She served as secretary of the Missouri Saddlebred Futurity Association for many years and as the horse show manager of the Missouri State Fair from 1975 to 1977. She moved to Gainesville, Florida, in 1979 and helped raise her many grandchildren.
Ellen Gale loved adventures even into her late years, snorkeling in the Cayman Islands at 85, snowmobiling in Tahoe at 86, parasailing at 92 and traveling to Ireland at 94. She received the WIN Legend Award in 2009 recognizing outstanding women's achievements and at the age of 92 was inducted into the Missouri State Sports Hall of Fame in 2010.
Ellen Gale is preceded in death by her husband E.H. Green and her daughter Anne Green.
She is survived by her children Janet Green, John Green, Diana Green, James Green, Patty Green-Warner and Holly Blair as well as her nine grandchildren and her eleven great-grandchildren.
In lieu of flowers her family requests donations be made to either Haven Hospice of Gainesville, Florida, or to Sacred Heart Church in Springfield, Missouri.