Darrel Lorain Kolkman, 80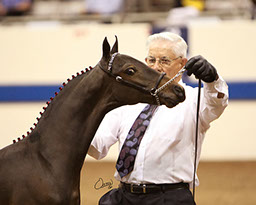 Darrel Lorain Kolkman, 80, of New London, died Thursday, November 21, 2019 at University Hospitals, Iowa City. He was born April 30, 1939 in Burlington to Delbert L. and Olive Louise Walker Kolkman. On September 3, 1960 he married Sandra Kay Jarvis at Shinar Cumberland Presbyterian Church in Pleasant Grove. He was a graduate of Yarmouth High School; attended 2 years at Burlington Jr. College on a basketball scholarship; graduated from Iowa State Teachers College; and received his Master's at Northeast Missouri State in Kirksville. The Kolkman's were one of the founding families of Calvary Baptist Church where he served on many committees and as a deacon several times. He enjoyed teaching and coaching, was very faithful to his church, refereed basketball for many years, and loved promoting the Hackney breed. He spent hours and hours mentoring his two grandchildren whom he loved very much.
He was employed by the Burlington Community School District for 34 years, beginning at James Madison where he taught PE, coached track and football, and during this time, for two years coached sophomore football. Also during his time at James Madison, he was assistant basketball coach at Burlington Jr. College under Lloyd Haberichter when they placed 2nd at nationals. He then taught PE and health at the Burlington High School for 22 years where he was the head boys track coach for 13 years and assistant football coach for 8 years. In 1997 he took early retirement from teaching to focus on his Hackney ponies, developing Heartland Hackney Farm which became the largest Hackney breeding farm in the world, and is ubiquitous with the famous "Heartland" prefix. Through the years he received many honors and most recently was inducted into the Kentucky State Fair World Championship Horse Show Hall of Fame.
Considered one of the greatest Hackney breeders ever, Kolkman had a vast abilty to recall bloodlines, and had a no nonsense passion when talking about the breed. He served as a great mentor to many young trainers over the years.
Survivors include his wife, Sandra, sons; Douglas of Yarmouth and Jay of Katy, Texas; daughter Julie (Stephen) Seils of New London; grandchildren, Shae and Shayla Seils; brother Dean (Yong) Kolkman of Wallis, Texas; sister-in-law Janet Kolkman of Danville; nieces and nephews. He was preceded in death by his parents; brother, Gary and infant sister Valeen Louise.
The funeral service for Mr. Kolkman was December 5, 2019 at Calvary Baptist Church, Mt. Pleasant. Burial was at Trinity Cemetery, rural Mt. Union. Visitation was December 4th at Elliott Chapel, New London. Memorials have been established for the Missionary Fund at Calvary Baptist Church and Shepherds Home and School for individuals with special needs. Online condolences may be left at www.elliottfuneralchapel.com.
The following was read during the World's Championship Horse Show Hall of Fame Ceremony honoring Darrel in August of 2018.
If a boyhood dream was destined to come true, it just might happen to a man from Iowa. Ever since a toddler, Darrel Kolkman has been infatuated with horses. At the age of four, Darrel received his first pony from his grandfather. He liked it so much that he said he would like to own a million! Every year Darrel's family vacation was spent camping at the Iowa State Fair. It was there that he first saw a hackney pony. Since he was not able to afford a ticket to see them show, he watched as t hey were worked early each morning. After seeing their athletic ability, Darrel knew which breed he wanted to become involved in.
During Darrel's college years he married Sandra Jarvis, who had grown up on the farm next to his. He had to sell a pony to have enough money to purchase a wedding ring. Darrel soon realized that he would not have the funds to buy a good show pony, so he thought maybe he could raise one.
After college, Darrel was hired as a teacher and coach in a nearby school district. He worked many side jobs to save enough money to buy hackney mares. He spent hours studying winning bloodlines, their characteristics and tendencies. He took special note of mares who produced more than one show ring winner.
Darrel bought his first hackney from Roy Sutton in Missouri. During the 60's, Douglas, Julie and Jay we're born into the Kolkman family. Together they made it a project to build a hackney herd and show in hand. They travelled to all the futurities they could. In 1978, Darrel showed his first world champion, a weanling filly named Sweet Echo.
By 1988 the farm adopted the Heartland prefix. In 1996 Darrel took early retirement from teaching school. At that time Rob Tanner advised him to hire a trainer, rather than run the breeding and training barns himself. Mike Dumas accepted the job that year. Over time, several trainers have exhibited ponies for Heartland Hackney Farm. However, the two longest serving were Rich Campbell and current trainer Chris Gantley.
The most well-known pony the Kolkman's have raised, is without a doubt Heartland Equality. Trained by Rich Campbell, Equality was the only pony to become a three-time winner of a UPHA Classic; he won the World's Grand Championship Hackney Pony class in each of the three years he entered; he exhibited in front of 35,000 people at the Tennessee Walking Horse National Celebration in 2003; he was named Horse World's People's Choice Hackney Pony of the century in 2000; he was chosen to be a Breyer Hackney Pony in 2003; honored in Horse Illustrated Magazine; and Equality was featured in the July 11th, 2005 edition of Sports Illustrated recognizing him as the best ever Hackney Pony.
In recent years, under the tutelage of Chris Gantley, more and more Heartland ponies have found themselves in the winner's circle. In addition to marketing ponies throughout the United States, the Kolkman's have sold ponies to Ireland, England, Australia, South Africa, Canada and The Netherlands. The number of Heartland ponies winning at horse shows number in the hundreds.
Other honors Darrel has received include: 2000 – AHHS Hackney Hall of Fame; 2000-2001 – AHHS Breeder of the Year; 2001 – USEF Bill Robinson Trophy; 2003 – Midwest Hackney Association Distinguished Service Award; and 2008 – USEF Ellen Scripps Davis Memorial Breeder's Award
Throughout the years the entire Kolkman family has contributed to the operation of a complete breeding facility. Now his grandchildren, Shae and Shayla Seils, are also working on the farm. If you ask Darrel what his motivation has been throughout the years, he would say, "I've just always wanted to raise the best hackney pony possible." He may not have reached that one million number yet, but who knows how close he is getting!